Paris Opera Competition is happy to announce its latest artistic partnership with the FUNDACIÓN IBAÑEZ ATKINSON. Based in Chile, the Foundation's goal is to "Prepare and promote cultural and environmental development projects in the country, with special emphasis on the integral development of young people through music, reading and conservatory programs."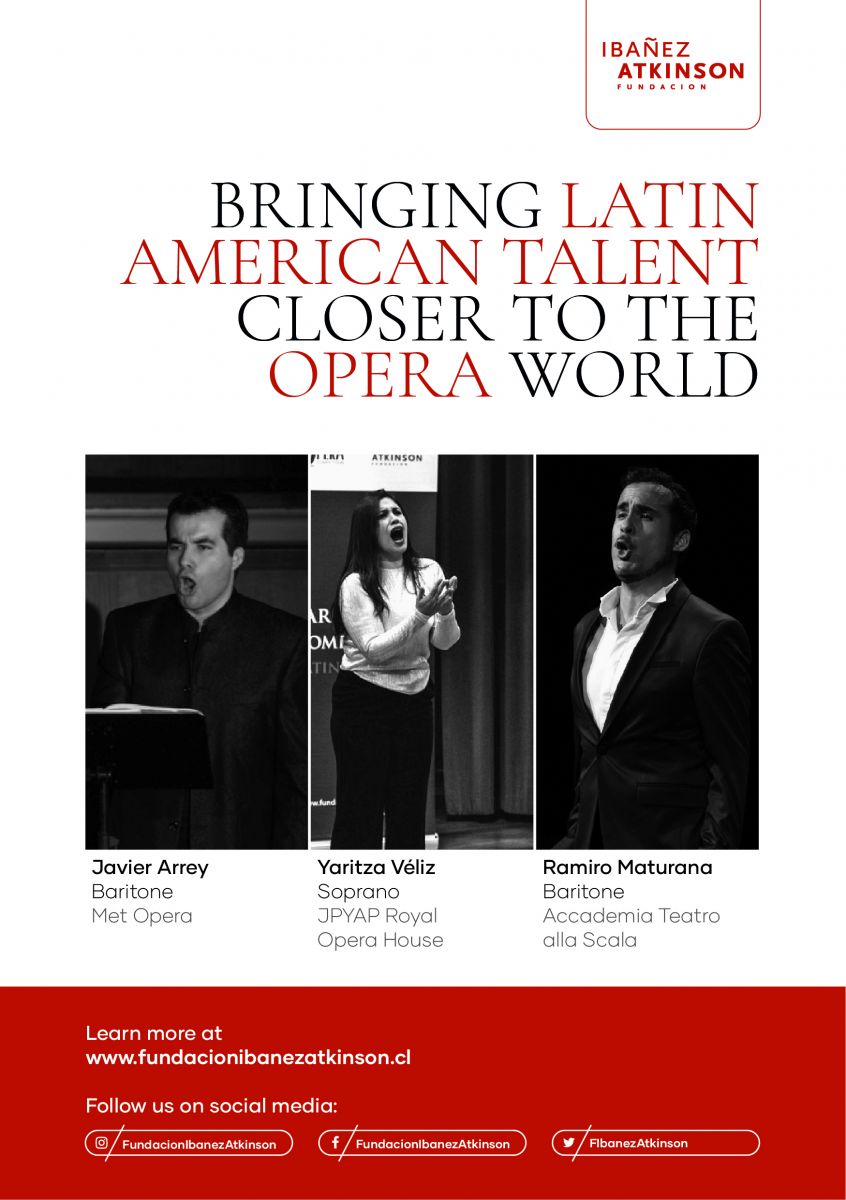 We applaud the entirety of their work, but are especially interested in their aid in the development of young musicians - in particular singers. Although opera has been a part of the cultural fabric of Central and South America for a few hundred years, recently, the number of professional opportunities for emerging artists has shrunk. Pursuing a career after studies at a conservatory has been increasingly difficult. Traveling to Europe for auditions - where more work exists - has become necessary yet financially challenging for many students or recent graduates from the region. Fortunately, the FUNDACIÓN IBAÑEZ ATKINSON exists to help these emerging artists by providing financial support and technical advice, as well as accompanying the artists throughout their careers providing career advice. In addition, the Foundation works towards enriching experiences which benefit the artist's professional development such as concerts, auditions, masterclasses, courses and more.
At the Paris Opera Competition, as we share the FUNDACIÓN IBAÑEZ ATKINSON's goal of creating opportunities for emerging artists, as we shine the spotlight on the next generation of opera singers through our competition. We believe the future of opera must include singers from around the world, each adding their own unique artistry and vocal identity to the operatic stage. Imagine the opera world without the artistry of Plácido Domingo, Rolando Villazón, Juan Diego Florez, and Gilda Cruz Romo, as well as Chileans like Ramón Vinay, Verónica Villarroel and Cristina Gallardo-Domâs, to name just a few examples. Although European and American operatic institutions are eager to welcome singers from these regions, without the help of a foundation like IBAÑEZ ATKINSON, singers like these outstanding artists are not likely to be heard.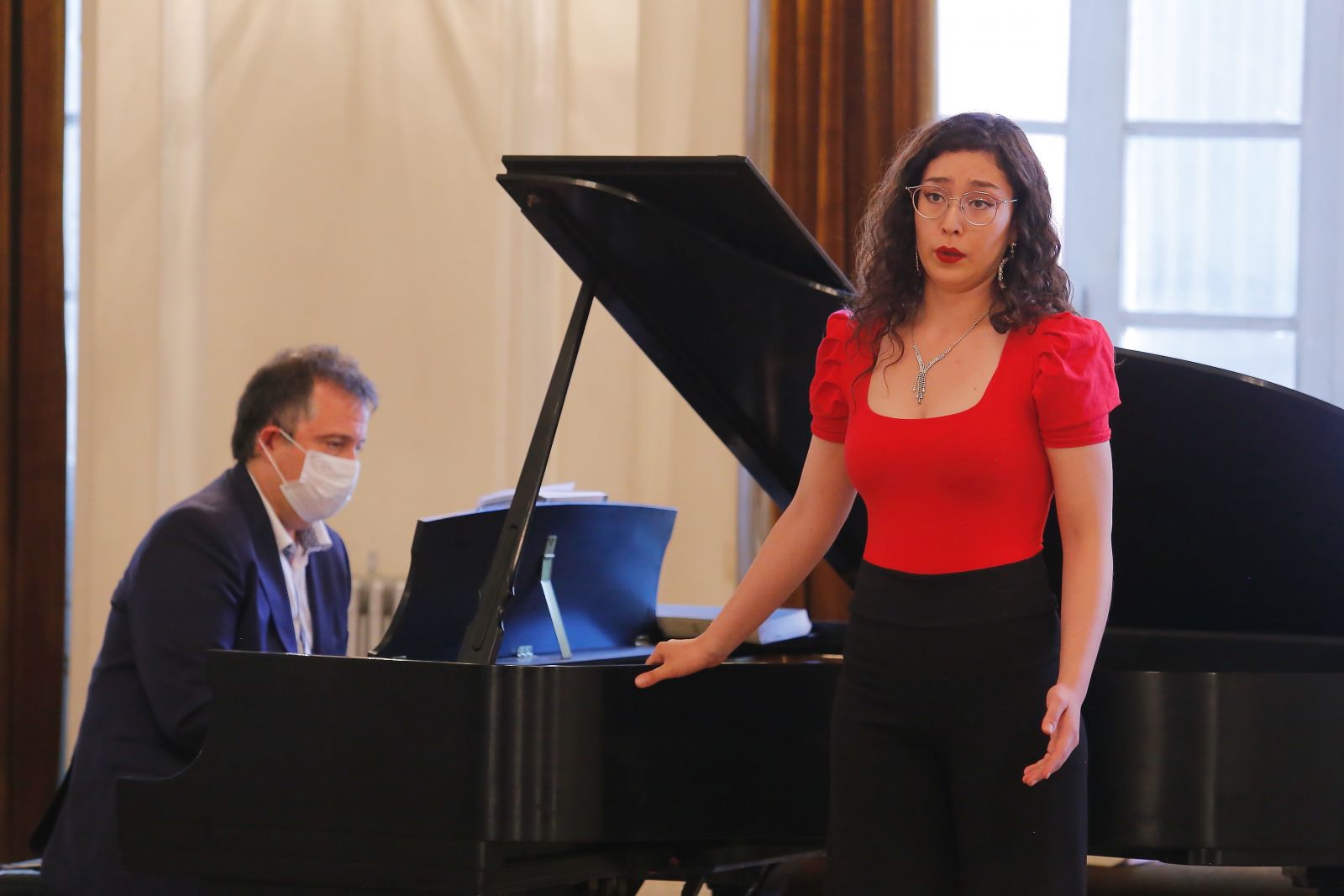 Soprano Vanessa Rojas, student at the Ibáñez Atkinson Young Artists Program (FIA-YAP), which Fundación Ibáñez Atkinson organizes with Teatro Municipal de Santiago, performs during a end-of-year recital.
The future of opera, rather than including more diversity, is in danger of becoming more exclusive to singers who are based in specific geographic regions. Although European and American operatic institutions are eager to hear and potentially engage singers from these regions, without the help of a platform that reduces difficulties, and helps meet the needs of both parties, these outstanding artists are unlikely to be heard. Throughout its history, Fundación Ibáñez Atkinson has supported numerous Chilean artists to develop their careers in great opera houses around the world. Among them are Javier Arrey (Met Opera), Yaritza Veliz (Royal Opera House), Ramiro Maturana (Teatro Alla Scala), Brayan Ávila (Teatro Alla Scala) and Arturo Espinosa (Teatro dell'Opera di Roma).
Our team is therefore thrilled to be able to partner with the IBAÑEZ ATKINSON who will help with the competition's visibility and with auditions in the region, allowing us to welcome outstanding singers to our finals regardless of their home address or financial status. The first of what we hope to be partnerships around the globe, the Paris Opera Competition is committed to diversity and shining the spotlight on talent from around the world.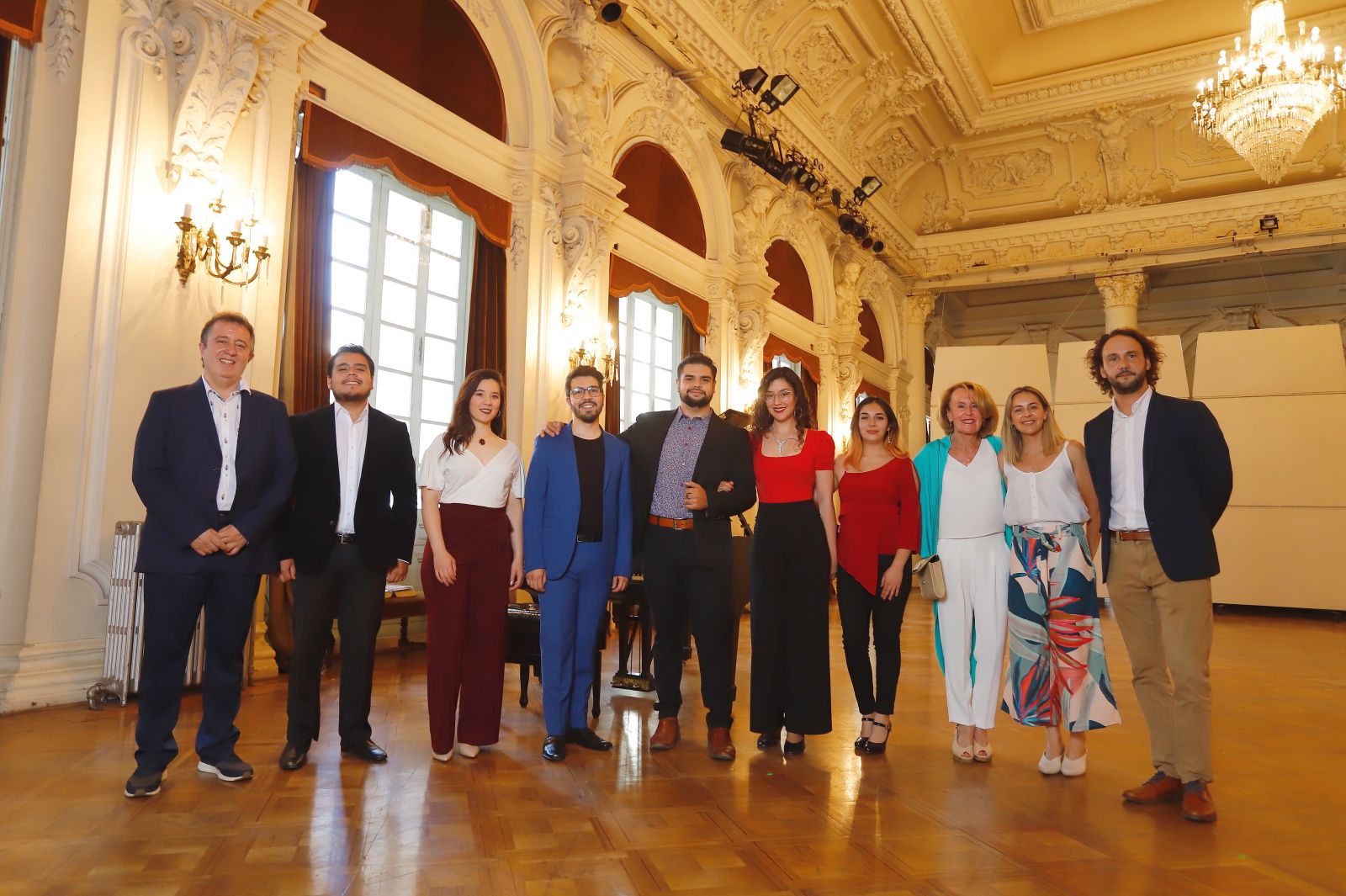 From right to left: Andrés Rodríguez Spoerer, music manager at Fundación Ibáñez Atkinson (FIA); Daniela del Valle, general manager at FIA; Heather Atkinson, FIA founder; Claudia Figueroa, Vanessa Rojas, Pablo Santa Cruz, Franco Oportus and Camila Aguilera, FIA-YAP students; Gonzalo Quinchahual, tenor; and Jorge Hevia, FIA-YAP coach.